ISO 9001
In line with our commitment to excellence!
WSAA
Ensuring that you receive quality products!
Company Overview
'Producing Solutions' since 1981.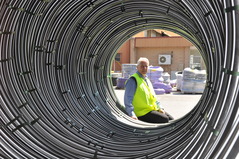 DM Plastics & Steel Pty Ltd is a leading Australian polypipe manufacturer in Adelaide, specialising in: Metric poly pipe and Rural poly pipe for water movement for stock, mining, domestic and major infrastructure projects. We also have an extensive range of innovative products in the rural, viticulture, mining, horticulture, aquaculture and roads/civil sectors.
We 'produce solutions' for you!
Our FOCUS is supply and delivery of premium product to our valued clients, and our reputation is enviable. We offer state-of-the-art design and product selection assistance to achieve the best outcomes for all projects.
VALUES
Our values are Safety, Excellence, Integrity and Respect.
Safety No job is worth doing that cannot be done safely. Safety is everyone's responsibility.
Excellence Working together to produce best outcomes in all areas: SAFETY, PRODUCTION, CUSTOMER SERVICE
Integrity
Doing what is right and doing what we say we will do
Respect
Embracing openness, trust, teamwork, diversity and relationships that are mutually beneficial.

Customer Service
We provide exemplary service to you, in your ordering and the delivery of our extensive product range. Your order is closely monitored from enquiry through to despatch using our streamlined and personalised tracking system.
ISO 9001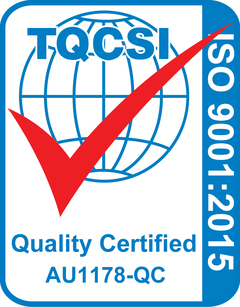 The key element to the quality of our product range is our experience. We value the importance of product integrity, reliability, and cost-effectiveness.
Our commitment to quality is guaranteed through our independently audited ISO 9001 Quality Assurance system.
WATERMARK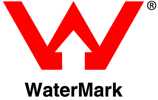 In line with our commitment to producing quality products we are now Water Mark accredited.
Distribution
For over 30 years, we have built strong relationships with retailers all over Australia and abroad. We now have a 2500-strong distribution network.
Call our head office to be connected with local retailers who can assist you.
Stock
Our 1.6 Ha site provides for larger stock-holding of popular pipe sizes and includes ample room for the newest addition to our Metric pipe range, 950m rolls of certain sizes.
Despatch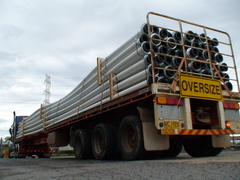 We are committed to finding the most cost effective freight deals and service on your behalf. Our Despatch Team pass these savings on to you. They are experienced and use specialised handling equipment.