WSAA, WATERMARK
Ensure that you receive our QUALITY products!
CATALOGUES
Available on USB's for you now!
News
Exciting News - Fittings!
June 2018
We will be stocking a full range of Metric and Rural poly Compression fittings in our warehouse at Dry Creek Adelaide.
Contact us for more information!
STRAIGHT LENGTHS OF METRIC POLY PIPE
March 2018
These are available weekly. Please contact us if you want to be on our Mailing List!
Oyster Hatchery - Cowell SA
OCT 2017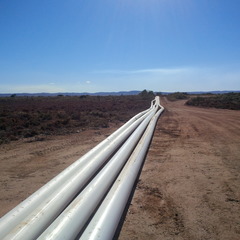 We attended the opening of the Oyster Hatchery at Cowell. Great to see our 250mm & 63mm white skin pipe transporting seawater to the hatchery!
The pipe was supplied by Kasandi Engineering at Pt Lincoln.
NEW CATALOGUE AVAILABLE
July 2017
Our updated catalogue is complete and ready for you!
It is available on USB and in hard copy form.
Please call for further information.
POLYDROPPER PROMOTION PACK
WA May 2017
The Polydropper Promotion Pack includes a mobile sign to be displayed and brochures. They have been sent to Distributors in SW of Western Australia. They are free on transport. We look forward to hearing from you!
FENCING SAMPLE PACKS
2017
New FENCING SAMPLE PACKS are available for you to order for your own Promotional use.
Please call for more information!
Metric Blue Stripe Pipe
Manufacturing up to 500mm
Please check Metric Pipe for latest details on this range of pipe!
EXPANDED METRIC PIPE RANGE
Dec 2016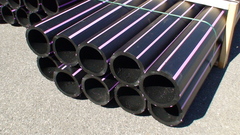 Our range of METRIC PIPE has now increased from 180mm and 250mm to 500mm diameters for popular pressure ranges (PN).
They are availablle
co- extruded (skinned) and striped.
ISO 9001:2015
Quality Management System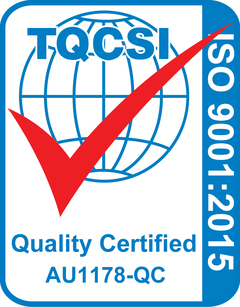 In line with our Quality Policy and focus on excellence with manufacturing all of our products, we are thrilled to now have this updated certification!
LO- HEAT WHITE HDPE PIPE
May 2016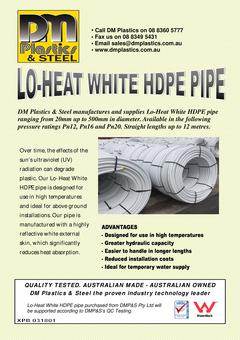 VITICULTURE
May 2016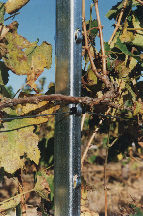 Check our range of viticulture products
POLYSAFE BUFFER RAIL
Protecting Motor Cyclists & Pedestrians! 2016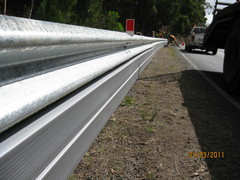 The frangible, retrofit product is attached below the steel guard rail on roadside installations. The extruded polyethylene profile absorbs impact.
Our Polysafe Buffer Rail products are currently under trial with the Department of Road Transport SA. Check out our rails on Gorge Road.
Long Life Polyethylene Oyster Floats
HEADING TO JAPAN May 2016
Our unique oyster basket float for use in turbulent estuary leases are now heading to Japan thanks to BST Oysters of Cowell SA.
The float resists impact and withstands powerful pressure.
Falkland Islands - 2016
New Distributor
It's exciting to be using A&M Marsh and have our fencing products heading to the Falkland Islands!
PIPE APPROVALS
2015
Our products have now been approved by the following authorities:
SA WATER APPROVAL
SE WATER APPROVAL (Vic)
YARRA VALLEY WATER APPROVAL (Vic)
CITY WEST WATER (Vic)

City West Water 2014.pdf

SA Water approved!
November 2014
We are now approved for inclusion on SA Water approved products list!
This includes, Potable, Sewer and Pressurized Sewer pipe up to 500mm.
SA Polypipe - Delivered in full & on time! 2014
355mm PN16 White PolyPipe to Murray Zircon
As the Mindarie Mine workings expand into new sand deposits further from their Processing Plant, delivery and return lines must be lengthened or redirected. DMP&S supplied cost effective 20 metre lengths on extendable trailers, and they were welded together on site into 100m lengths!
Orange Maxi Polydroppers
KEEPING OUT KANGAROOS!! 2014
Look out for our ORANGE MAXI POLYDROPPERS when flying into Wilcannia next time!! No more kangaroos hindering pilots! This follows the success of our DOG FENCE some years ago.
Check out FENCING for more information!
PRODUCT AUTHORISATION CERTFICATE 2014
GOLDLINE METRIC POLYETHYLENE PIPE
In line with DMPlastics valuing excellence in our production of products, we have received this authorisation for pipe for water supply (potable/recycled) and pressure sewer applications.
WATERMARK
NOVEMBER 2012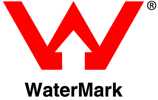 We are now WATERMARK accredited in line with our goal of producing QUALITY PRODUCTS!
POTABLE WATER TEST APPROVAL
MARCH 2012
We have recently received official approval for our METRIC RANGE of polypipe to be used for carrying drinking water.
28 Sep 2010
POLYLOK FENCE NEWS
BIG FENCING SAVINGS USING POLY DROPPERS WITH 'POLY DROPPER FLICKERS'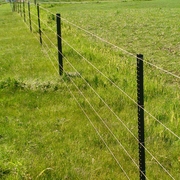 DMP&S have now released the Poly Dropper Flicker System of fencing. The system promises to lower Ag. fence costs and bring a host of fence improvements to graziers.

fencenews9 10.pdf

28 Sep 2010
KANGAROOS GET THE FLICK WITH 'ORANGE MAXI POLY DROPPERS'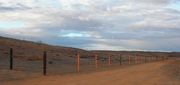 Clever staff at the S.A. Dog Fence Board have discovered that kangaroos dislike fences built with Orange Maxi Poly Droppers!

fencenews9 10.pdf