WSAA, WATERMARK
Ensure that you receive our QUALITY products!
CATALOGUES
Available on USB's for you now!
News
POLYLOK FENCE NEWS
BIG FENCING SAVINGS USING POLY DROPPERS WITH 'POLY DROPPER FLICKERS'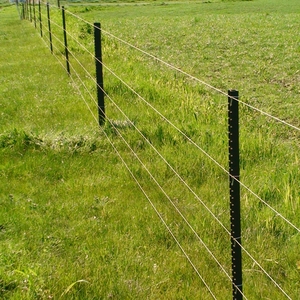 The 'flicker' system uses the standard DMP&S Poly Dropper and turns it into a 'post'. The Poly Dropper Flicker is a short, resilient, hollow and heavy duty stake with tapered ends It is first driven into the ground beside the fence line leaving a sturdy 150mm end showing.
A simple sliding driver called a Flicker Driver is used.
The standard Poly Dropper end is then pushed over the tapered top end of the Flicker. About 50-80mm is sufficient. The Poly Dropper has now been turned into a light, springy low cost fence post. Simply clip the fence wires to the dropper.
Because each Poly Dropper, itself, becomes a post, the larger intermediate posts can be spread out from e.g. 20 meters to 80-100 meters. With wood or steel posts priced at $6-$8, the use of a Poly Dropper Flicker's at $0.90-$1.10 on each or every other Poly Dropper, represents a huge cost saving on the fence.

fencenews9 10.pdf