Quality Assurance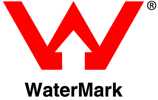 Our Production team combines state-of-the-art production techniques with streamlined systems to meet timely order requirements.
We 'produce solutions' to your problems/issues & run with your ideas.
We value excellence in production and are ISO 9001:2015, WATERMARK & WSAA accredited.
Our Quality Assurance team are committed to manufacturing product that meets these standards.
Please contact our Sales Manager for further information.

ISO 90001_2015 CERT_2018.pdf